Wool was historically the most important and widespread of Wales's industries. The Teifi valley was the centre of West Wales wool industry, earning itself the nickname "The Huddersfield of Wales". This rich history has left a mark with museums, mills, galleries and old buildings waiting to be discovered and explored.
Located in the historic Cambrian Mill the National Woollen Museum is a special place with a spellbinding story to tell. Shirts and shawls, blankets and bedcovers, woollen stockings and socks were all made here, and sold in the surrounding countryside – and to the rest of the world.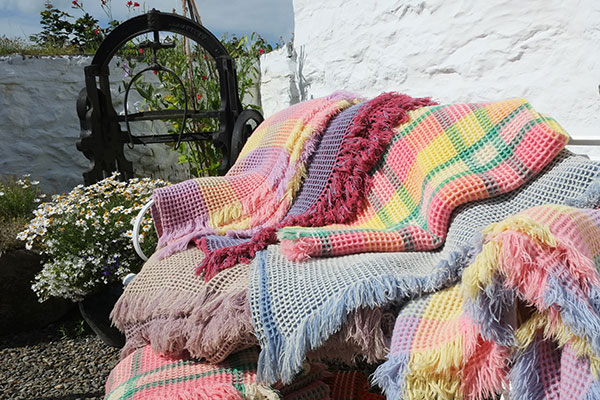 For the greatest, mouth-watering choice combined with wonderful scenery, treat yourself to a visit to Jen Jones' shop in Llanybydder, West Wales. A constantly changing stock of over a thousand quilts and blankets mostly made between 1820 and 1939. They were hand made so each is unique.
The Jen Jones Welsh Quilt Centre opened in Lampeter Town Hall in 2009 to celebrate the Welsh Quilt and to promote a wider understanding of the importance of this regional art form. Here you can enjoy stunning exhibitions of Welsh Quilts in the gallery, attend quilt-related courses or just browse the intriguing Welsh Quilt Centre Gallery Shop
Established in 2002, Calico Kate has gained a reputation as an 'Aladdin's Cave' for patchworkers, dressmakers, knitters and many related crafts. In a building full of charm and character, you can wander through the eight rooms of fabric, haberdashery and yarn, in a relaxed and homely atmosphere.
Calico Kate is in Lampeter's High Street, between the handsome Town Hall (now home to the Jen Jones Welsh Quilt Centre) and the NatWest bank.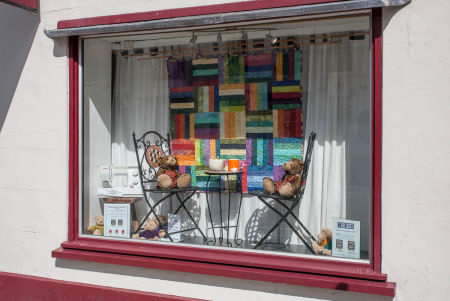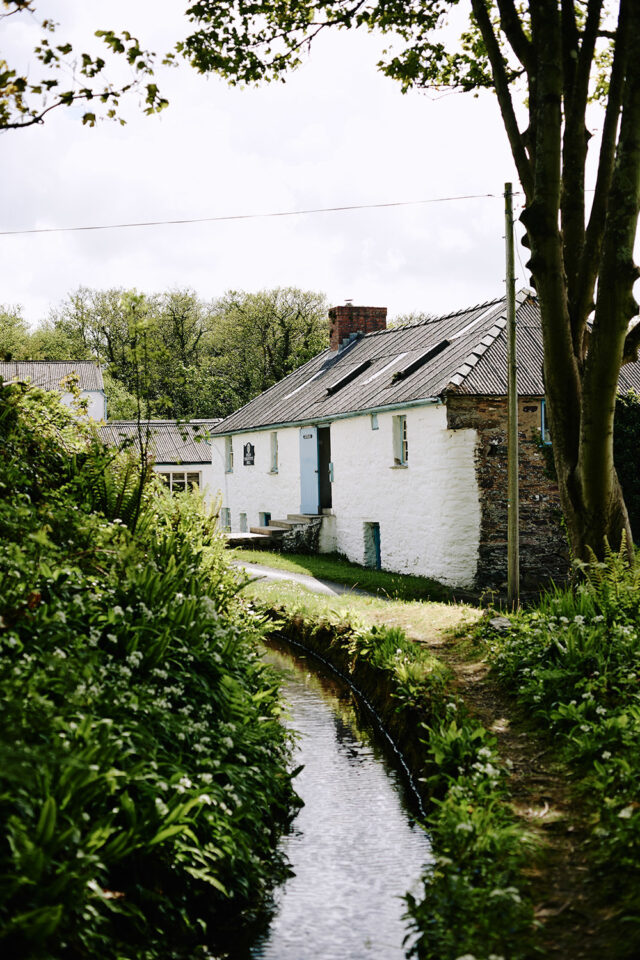 A white washed wool mill to be found in a remote wooded valley on the Pembrokeshire coast. There has been a mill on this site since the 17th century, when local farmers would bring their fleeces to be spun into yarn and woven into fine Welsh wool blankets. Owned by the same family since 1912. it now employs around 20 people.
Melin Tregwynt heralds a new spirit in Welsh design with exclusive wool blankets, throws and cushions, furniture, accessories and clothing that combine authentic Welsh tradition with innovative and modern design.
Steeped in history & tradition, Rock Mill nestles in the heart of West Wales. On the very borders of Ceredigion and armarthenshire. This picturesque Nineteenth Century stone mill was built by the present owners great grandfather, John Morgan. Perched on the banks of the Clettwr river. The last continuously water driven woollen mill in Wales.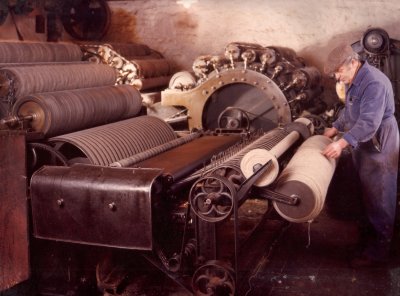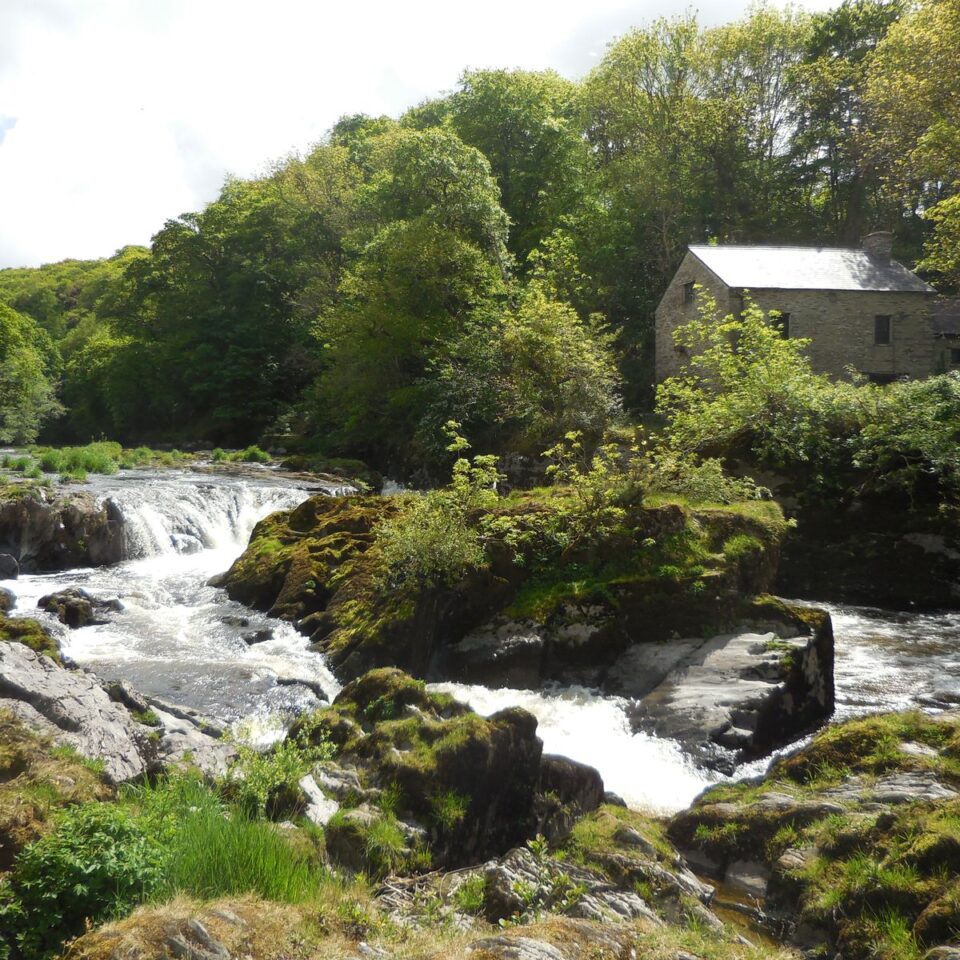 The Mill was purchased by Mr Martin Fowler in 1983 and now forms part of the National Coracle Centre. Cenarth Mill is in working condition, but on account of the state of the weir it is run only when the water is high.
Jane has a personal collection of treasured nineteenth Century and early Twentieth Century Welsh blankets, shawls and quilts from all over Wales. Is a member of The Welsh Mills Society and in her spare time is documenting the remaining Mill buildings and patterns to preserve this information for the future. All of Jane's stock is available to buy on-line, and visitors are warmly welcomed for a full on Welsh textile experience in Tregaron. Please phone first.