The Falcondale was built as a private country house residence over 150 years ago, and now, as a hotel, you have the opportunity to hold your event in this country house setting.
The Victorian décor and manicured lawns and woodlands offer a superb backdrop to any private dining experience.
Our aim is to provide a high level of service in a professional, courteous and unobtrusive manner.
Being that the building was a home, there are a few quirks that limit what we can and cannot provide.
As a home The Falcondale is friendly, warm and allows diners to relax and indulge within the comfy lounge areas, conservatory or/and terrace. When being coaxed to provide dining for larger groups there are a few more challenges that would need to be discussed prior to your booking.
For this reason we would ask that you contact us to discuss your particular requirements in more detail.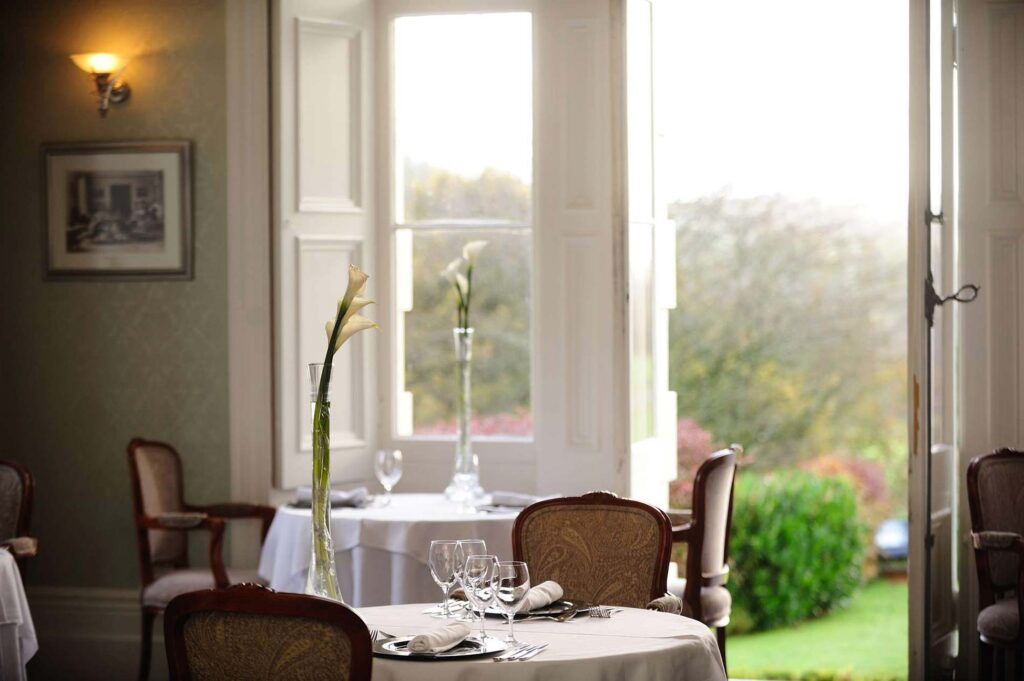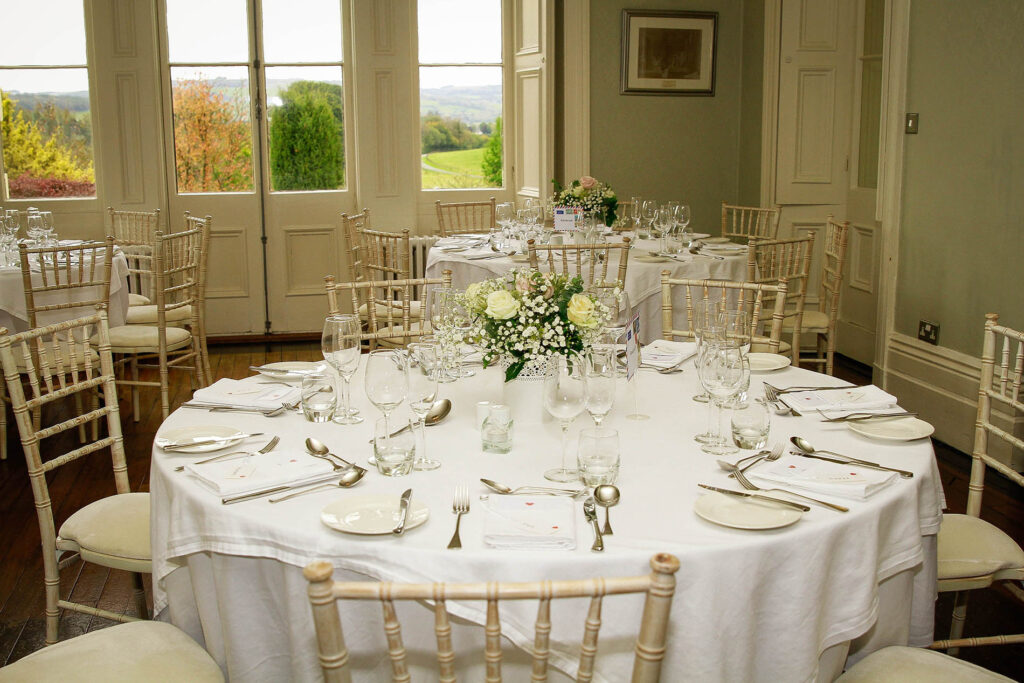 Below you will find details of menus and supplementary items for your event. The banqueting menus have options of dishes and prices to give you an idea of what can be prepared.
This is by no means "all we can do", as we will be happy to look at other 3 course menu options.