We hope you will agree with us that The Falcondale is a fabulous country house. Built some 150 years ago and set in the beautiful Welsh hills, it has its own unique charm and charisma. During your stay, we encourage you to enjoy the highlights of living within the countryside and all that The Falcondale has to offer and invite you to let us know if we can do anything to enhance your time with us.
The Victorians were ingenious inventors in their time, but thankfully technology has moved on. Energy efficient heating and water boilers have been installed, however the old and the new do not always work in harmony. You may find you need to run the hot water for a several minutes before it arrives, as the building is large and sprawling. In your rooms there are two sets of heating, the main oil radiators which will come on at different intervals throughout the day and the electric heaters which are for you to control as you require.With these points in mind, if you do experience any problems with hot water or heating, please let us know as there are many things we can do to rectify issues quickly.
Lighting has been designed for relaxation and ambience. If you find that you would prefer extra lighting and reading torches they are available from Reception. Electricity cuts can occasionally occur, particularly during the winter months if trees fall on the lines. Whether you are in your room or downstairs, please do not panic, as a member of the team will provide torches and candles for your use.
At The Falcondale, the age of the building and its remote location can sometimes turn against us.  We hope that you do not experience any problems during your stay but should problems arise, please let us know and we will do everything possible to remedy the situation.
Amenities
If you have forgotten anything for your stay please ask us and we will do our best to be of help.
BATHROBES – These are provided for your use whilst here; please do not take home with you. Bathrobes can be bought from reception.
BEDDING – For extra blankets or pillows please ask at reception.
HAIRDRYER – A hairdryer can be found in your room.
HOSPITALITY TRAY – Tea and coffee making facilities can be found in your room, if you would like fresh milk please ask.
TEMPLE SPA PRODUCTS – You will find a selection of Temple spa products within the bathroom for your use during your stay. As part of our continued efforts to reduce our contribution to single use plastic we have chosen to use larger size bottles that we will re-fill after your stay. Freshly sanitised bottles will be replaced in the room for the next guest. If you love using the Temple spa products in your room, you can buy these from reception.
Checkout
Most guests' checkout after breakfast. If you wish to leave earlier please advise and we will prepare your bill for payment the night before.
We request that rooms are vacated by 11am.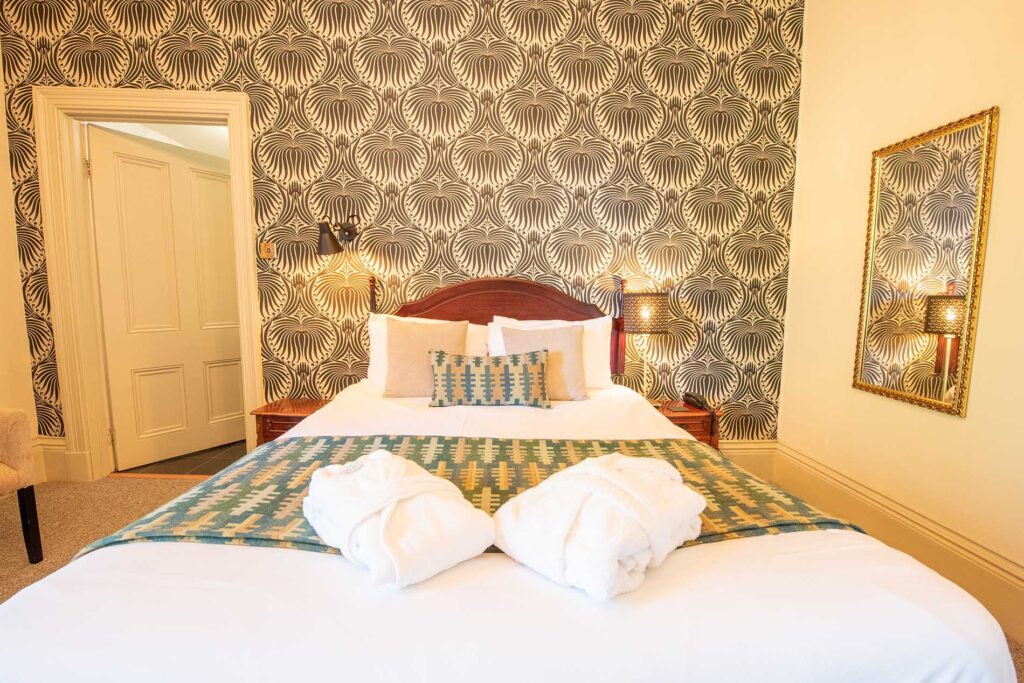 Heating
The heater and radiator in your room have been set for your comfort. We will be happy to provide an extra heater or some assistance if you have trouble in altering these settings.
Fans are available from reception.
Laundry
If you have any laundry you need doing during your stay please contact reception where a laundry bag and pricelist will be supplied to you.
Iron and ironing boards can be arranged on request.
A drying room for all your wet weather clothing and boots is available, leave your items with reception.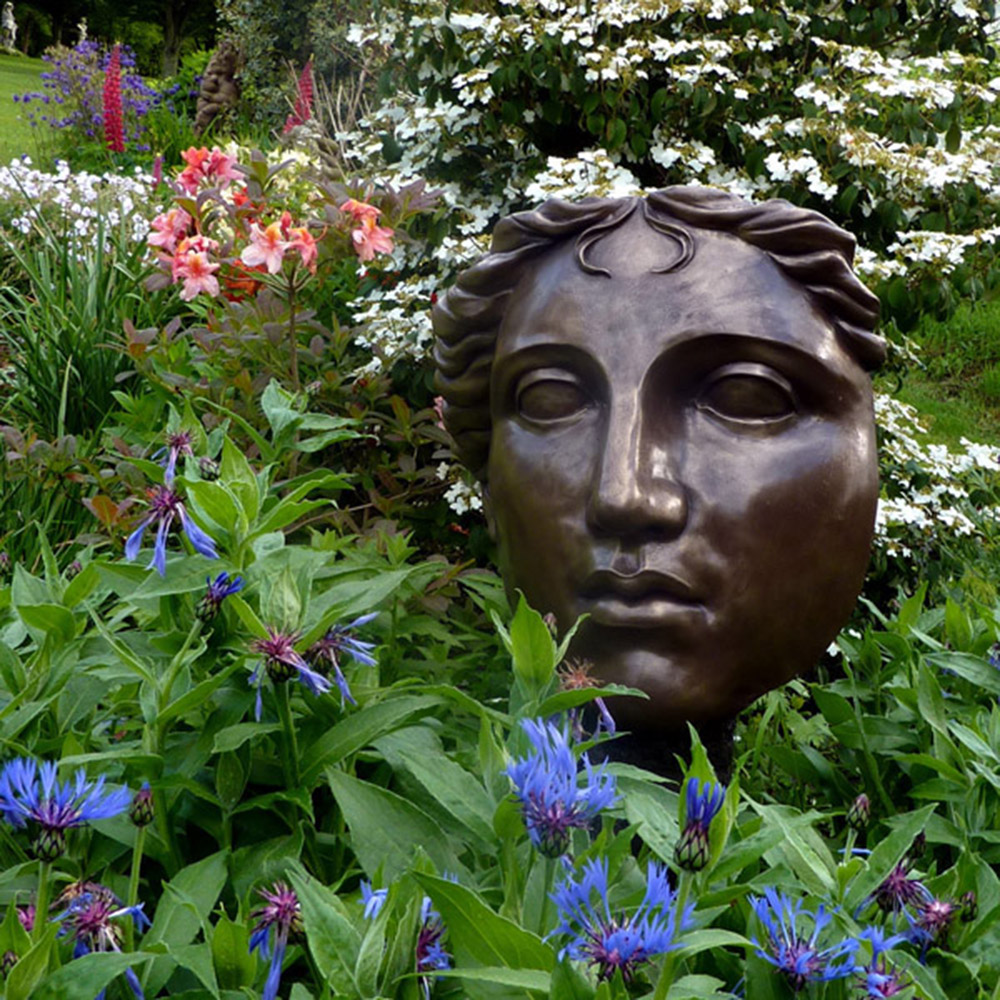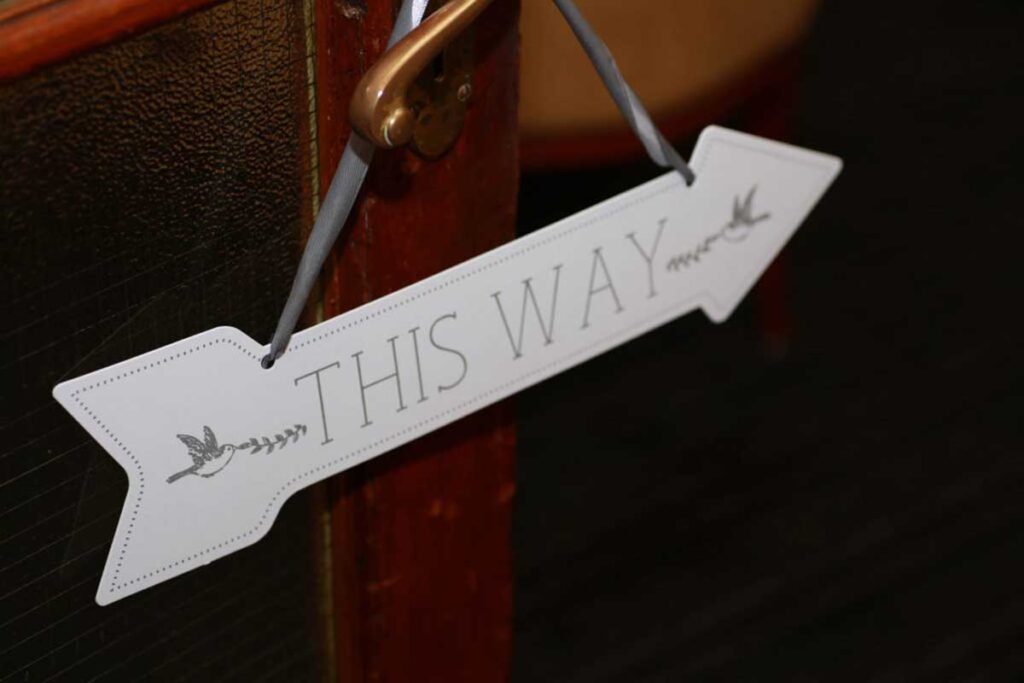 Luggage
For assistance with your luggage contact reception when you are all packed and ready to depart.
Smoking
We are a non-smoking establishment. This meets the laws against smoking in enclosed places in Wales. It also recognises the wishes of most of our guests and customers as well as our staff.
We respectfully request that you do not smoke in the bedrooms, our smoke detectors are very sensitive and if it is found that the room has been affected by smoke a deep cleaning charge of £50 will be debited from the credit card used to make your booking. If you wish to smoke ashtrays are provided on our terrace.