Hannah & Jamie
Your Story
Jamie and I met through a mutual friend of ours, after a few drinks, a few laughs, we became inseparable. After going to The Algarve for my sister's hen do Jamie proposed at home as soon as I'd got back. (Apparently, he just couldn't wait to ask!)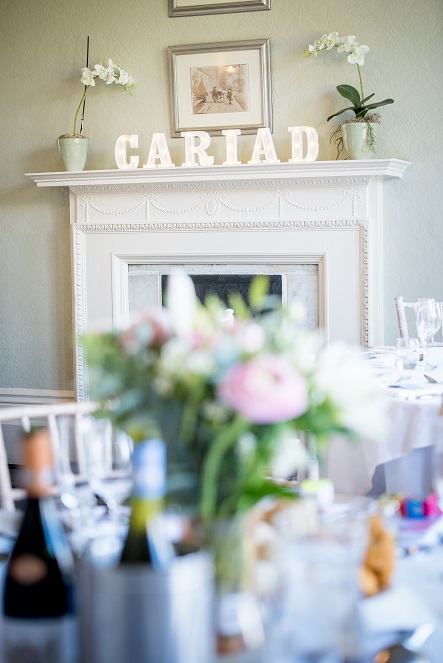 Venue
I work at The Falcondale and as soon as I started working here, I knew this is where I wanted to get married. The setting, the food but most importantly to me the running of a wedding! After working weddings here my biggest worry was service not going smoothly like in other weddings I'd been to. I know that Matthew runs every wedding with military precision and that I wouldn't have to worry about anything going wrong and it didn't. My dad stood on my train and ripped it and out came Matthew with a needle and thread to get it fixed quickly.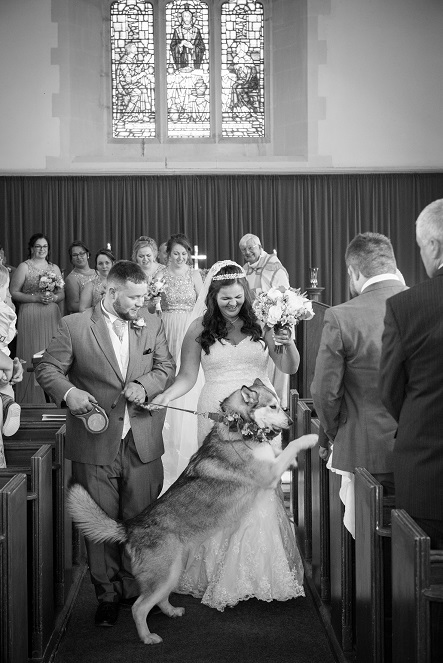 Ceremony
We got married in St Mary's Church in Llanfair Clydogau which is just down the road from us. It's where Jamie's Tadcu is buried and it was important for him his Tadcu be there, and we could have Freya with us too which was perfect!
The Food
We had halloumi with mediterranean vegetables and chicken pate to start. Lamb roast for main and apple crumble with custard and blondie for dessert because that's what we wanted. Don't be afraid to pick what you want to have on the day – I did!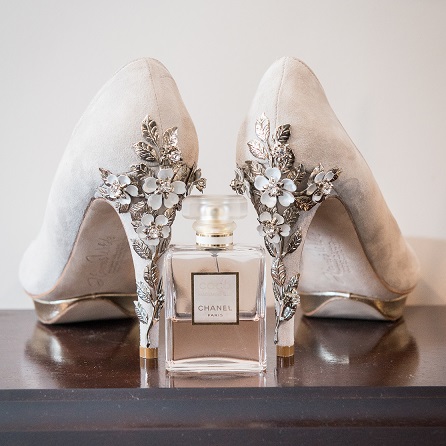 The Dress
My dress is Brooklyn by Ian Stuart. I'd seen a few dressed by Ian that I liked so went to his Blewcoat store in London to try it on. Originally, I wanted colour but as soon as I put on Brooklyn I just knew it was the one! It was powdered blue which made the lace sparkle and I couldn't have chosen a more beautiful dress for me, in fact I'd only tried it on to rule out the shape. Equally as important as the dress were my shoes so I wore beautiful Harriet Wilde shoes which I designed when I went to London.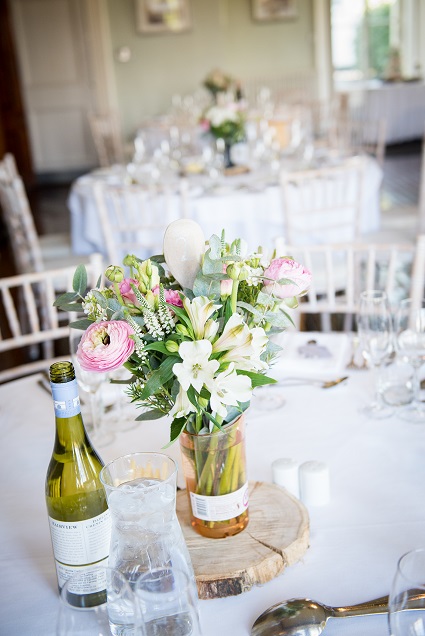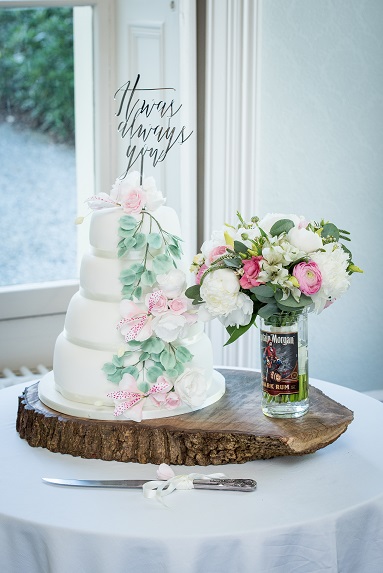 The Decoration
We didn't have a theme or vibe per say we just chose things that we liked. From gin and rum bottles as vases on the tables to a table plan made from wine corks, or wooden spoons as table numbers like they do in the cafes back in Jersey. We just wanted 'us' and that's what we got. My Mum was a God send; from helping me decorate the cake to making the flower girl dresses I really couldn't have done it without her!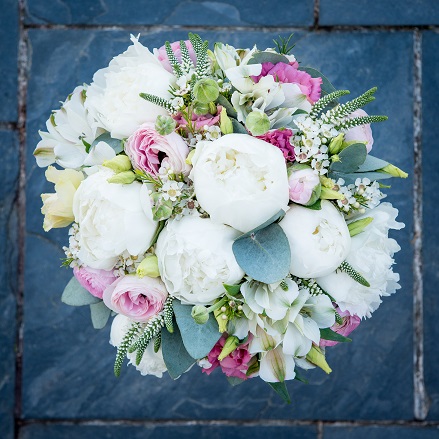 The Flowers
I'd met Llinos at Rhos yn Dela several times in wedding fayres so I knew her flowers were stunning and they were perfect on the day! Jamie had his heart set on daffodils so I grew some myself and Llinos made him a button hole, my bouquet and the church/ top table piece with them in. She was fantastic from start to finish and cannot recommend her highly enough!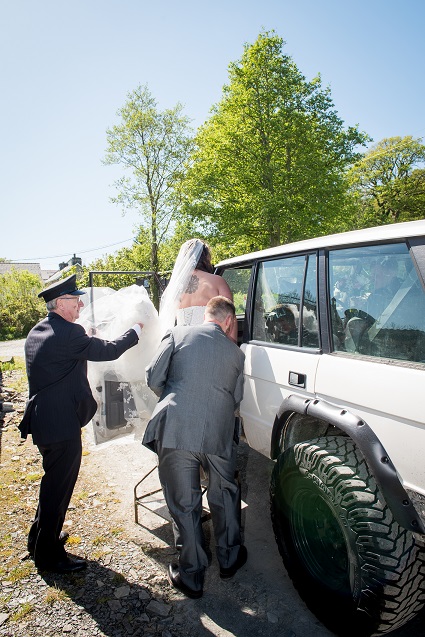 Photographer – Who was your photographer and why?
Our photographer was Ashley Ward. We met both him and Sarah at numerous wedding fayres and we loved his style so knew he was who we wanted to capture our day. Ashley was fantastic from start to finish and made us feel so relaxed that we enjoyed getting our photograph taken! We had the photobooth in the evening which everyone loved too, especially my nieces. I can't recommend Ashley enough; he went above and beyond to get our photos for us and even got bundled into a Landrover to take our bluebell photos.
Advice
I know everyone says it but don't stress out over the little things. You'll look back and smile at your husband making you 30 mins late for the church rehearsal because he was getting his hair done… One day…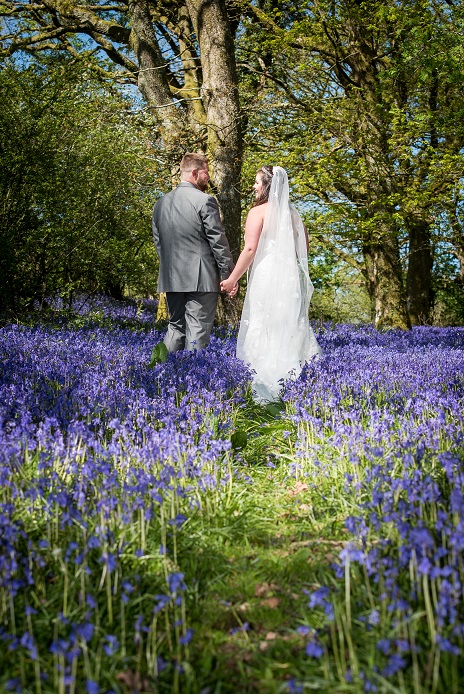 ---
Happy Couples
There are further wedding stories in which you can also read: –
---
Weddings at The Falcondale
Peek at our Wedding page for details on packages.
To book a showaround give us a call on 01570 422910 or email weddings@thefalcondale.co.uk