Dog-friendly staycations
Here at The Falcondale, we welcome your dog to stay with you during your holiday, and we'd like to share some of our thoughts on the little things that can make a big difference to make your stay exceptional.
---
Plenty of treats
You'll want your four-legged travelling companion to be looked after as well as you. At The Falcondale, we present every dog with a cosy blanket, water bowl and a tasty treat on arrival in your room.
If you should forget something, there's everything from poo bags and spare leads to towels and dog food on offer for all your emergency situations.
---
Walkies!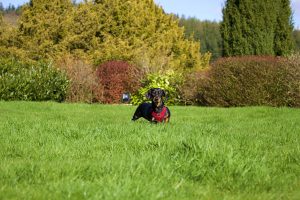 With 14 acres of woodland and lawns on our doorstep, as well as circular walks, the coastal footpath, wooded and forestry walks and dog-friendly beaches, there's plenty to keep your dog busy.
There's a walk suitable for all types, whether you have an adventurous pup or a golden oldie.
We'll even give you a torch for late-night or early-morning strolls!
---
Doggy Delicacies
While the majority of hotels won't allow dogs into their restaurants (ourselves included), many will have designated areas where dogs are welcome and owners can sit down for food.
At The Falcondale, we have our own canine menu and they can eat beside you in our new heated conservatory before napping in front of the fire in the lounge.
We can store fresh meat or titbits in their freezer or refrigerator for you, so long as the food is suitably packaged.
---
Furry Friends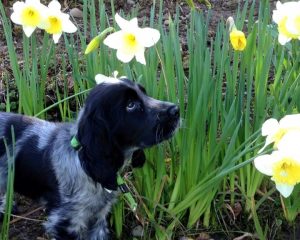 We have our own resident pooch, a cocker spaniel called Snoopy, who loves to welcome any four-legged guests.
The local residents of the surrounding area also like to walk their dogs on the hotel drive, so there should be plenty of friendly furry faces to "sniff out".
---
Dogs Stay Free
When staying 3 nights or more at The Falcondale you can bring your dog with you at no extra charge. All other times it's just £10 per night for your dog to stay with you.
Come and experience our dog-friendly hotel today. Find out more about our selection of rooms and maybe even book your preferred room.