Dog Stay at The Falcondale hotel & restaurant
Where best to start my doggy adventure then with a sleepover at The Falcondale with all the luxuries that I (or any dog) could dream of!
From first paws in the door you can tell it's dog friendly with yummy homemade treats on the desk and bowls and blankets in the room waiting for me.
For £20 you can order a pampered pooch box which gives you a blanket, poo bags, a rope toy, biscuits and a chewy ear – all of which were noticed by me as soon as I got into the room.
At meal times I sat down in the conservatory whilst my owner ate their dinner. I enjoyed my very own doggy dinner of chicken, rice and gravy with a chewy ear for dessert for £5! Breakfast was back to rations of biscuits from me – which I thought was not so luxurious as my dinner the night before!
With 14 acres of woodlands and lawns it is perfect for walking, with the long south drive and paths around the garden there was plenty of different walks for my to try – a few too many maybe as I was sooo tired. If you fancied a longer walk there's directions for a variety of walks available from reception.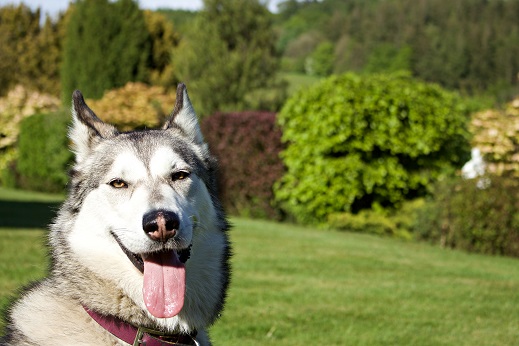 I am always excited when I see the Falcondale through the car window!